On Sunday, 8 December, the PMH Brobotics team competed in the First Lego League National Championships - East at Macquarie University against 46 other teams. To reach the nationals, they placed second in the Regional Final, a result they genuinely hadn't expected in their first attempt. In both rounds, the Brobots were faced with many challenges, with one of the biggest being their nerves. This was the first time competing at a National competition of any sort, and the energy in the air was electric. Despite the stress and anxiety, the boys performed very well in their Core Values, Innovation Project and Robot Design judging - with many judges commenting on their exemplary presentation skills.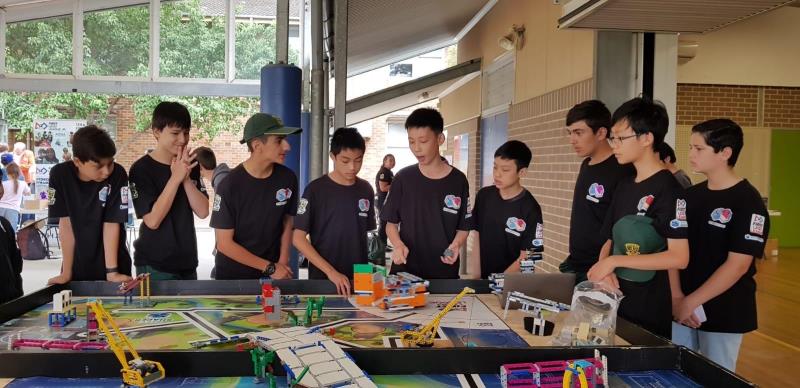 Unfortunately, the boys did not place in the top 5 of the Championship and will not be advancing to the International Competitions. However, their development to reach this point was significant. Having qualified for the National Finals on their first attempt, we can expect big things from this team. Thanks to the many teachers and parents who supported the students throughout the journey. The FLL coaches, Miss Megan Gallagher and Ms Christine Alimane have done an outstanding job in resourcing and facilitating the team's flourishing development.

Highlights from the day can be found on the Brobotics instagram page:

@broboticspmh

We congratulate the following boys on their wonderful achievements throughout the 2019/20 Season.

Noah Roque Talato
Jaylee Ah Hen
Ryan Clark
Joseph Baini
Cardo Tran
Rafael Noonan
Clark Wang
Elijah Villa
George Walker
Mark-Antony Chehade
Ethan Du
Jacob Burakowski (Mentor)
Fortior Ito Brobots!