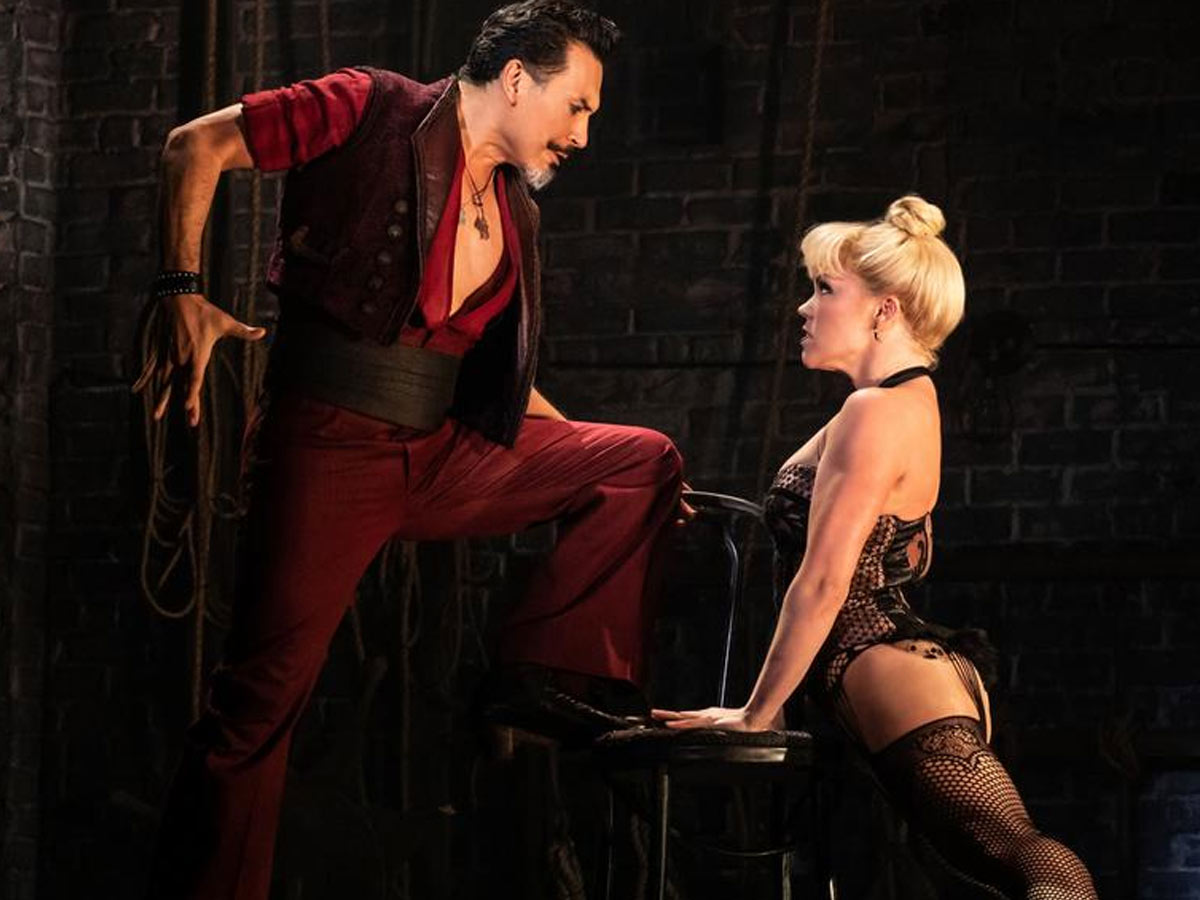 Ricky Rojas as Santiago and Robyn Hurder as Nini in Moulin Rouge! The Musical, which has been nominated for a whopping 14 Tony awards. Picture: Matthew Murphy
He might be part of a 14-Tony nominated Broadway musical Moulin Rouge! but former Parramatta Marist student Ricky Rojas still remembers the roles he played in Parramatta Marist High School musicals in the 1990s.
There was Mendel, the rabbi's son in Fiddler on the Roof; Conrad Birdie in Bye Bye Birdie and Frederic in Pirates of Penzance, all given Ricky "The Voice" Rojas' tenor touch at musicals staged with the neighbouring all-girls' school, Catherine McAuley at Westmead.
"I had the best time at school," Rojas says from his home in Chinon, France, which he shares with his wife Natalie and son Rafael, 11.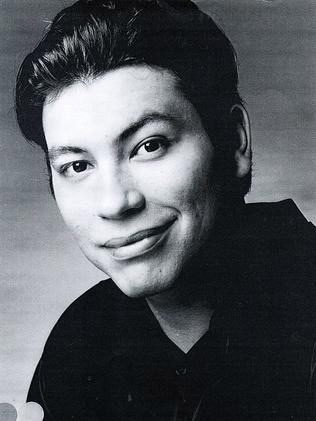 Ricky Rojas in the early 2000s.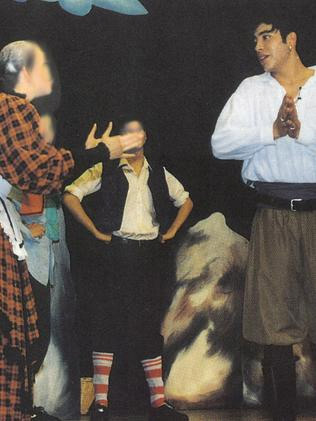 Ricky Rojas in a school production of the Pirates of Penzance in 1996 when he was in Year 11. Picture courtesy of Parramatta Marist
"I just remember it being great because they were quite supportive of the arts with musicals and dramas and I was playing trombone and was in all the school musicals. I did drama as a HSC elective.
"I kind of just went with the flow. I knew I was good at it, I enjoyed it and I got a buzz from it, and my parents were super supportive as well, so I just went with it."
The former St Paul the Apostle Winston Hills student first lived in Guildford when his family migrated to Chile from Australia in 1985 and also lived at Winston Hills, Toongabbie and Blacktown before gaining work abroad.
During his fond high school years treading the boards at his high school stage at the Morley Centre, Rojas, 41, also remembers a teacher Paul Addison, who helped hone his acting abilities.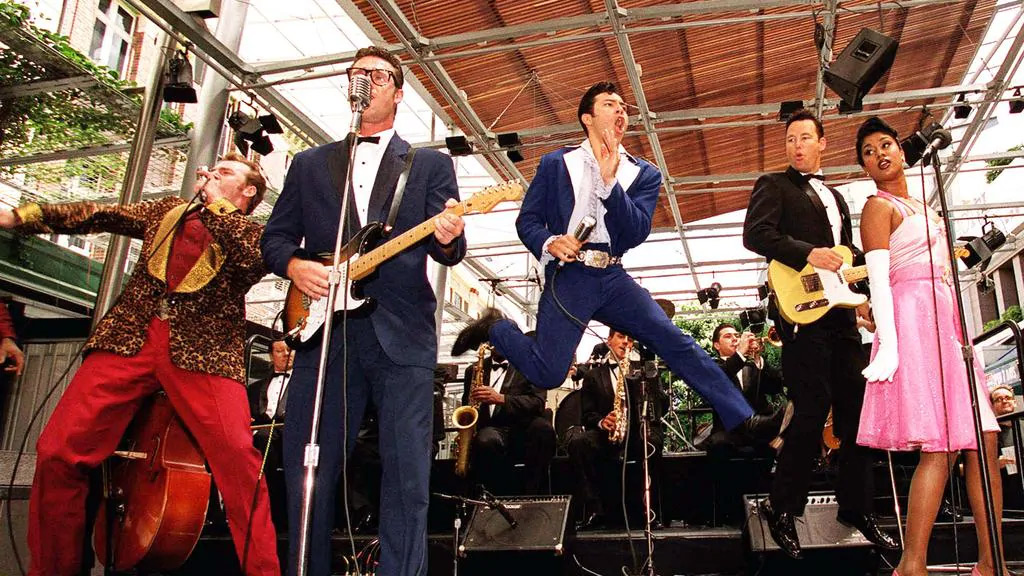 Ricky Rojas (centre) as Richie Valens in Buddy the Musical, which was promoted in Brisbane in February 22, 2001. Picture: Mark Cranitch
"I learned a lot from him," Rojas, who has been trying to track down his early mentor, said.
"He just taught me how to let go a little bit more and not be so subconscious."
After graduating Year 12 in 1997, Rojas was accepted into law at UWS but opted to study a bachelor of communications before dropping out not (he later completed the degree by correspondence) to concentrate on his soaring thespian career, which included a star role as Richie Valens in Buddy: The Buddy Holly Story from 2001.
A steady stream of work led to his Broadway debut for Burn the Floor in 2009 and in 2019, after a run in Boston, Moulin Rouge! The Musical hit the Big Apple where Rojas played Santiago, which also shares the name of the Chilean-born performer's city of birth.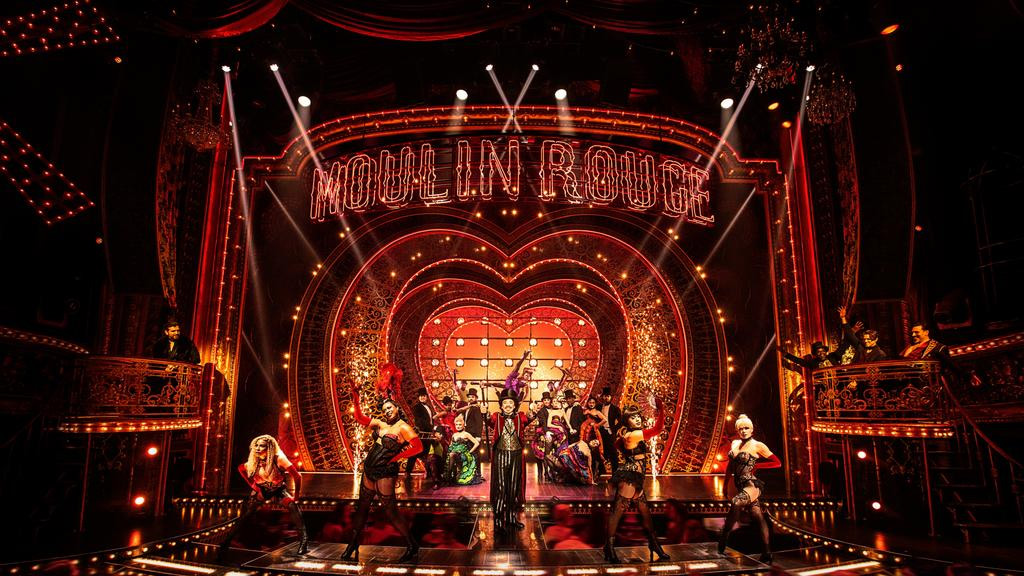 Moulin Rouge! The Musical has been nominated for 14 Tony awards.
After eight months, COVID-19 struck New York and Rojas was one of its early victims in March.
"It was like being hit by a train and I didn't get it so, so bad but it was like a pretty bad flu," he said.
"You think you're getting better but it gets worse.
"I was very lucky to come out unscathed."
The savage toll coronavirus has had on the performing arts industry and New York has made the 14 Tony nominations even more special for Rojas and his castmates.
"It's pretty cool, it's never something you think you're going to achieve," he said.
"For me, it was a dream but you never think you're going to attain it and then it comes.
"It's a very cool show, a really great thing to be a part of. We're not saying we knew we were going to get nominated but when we first started rehearsing it was so big."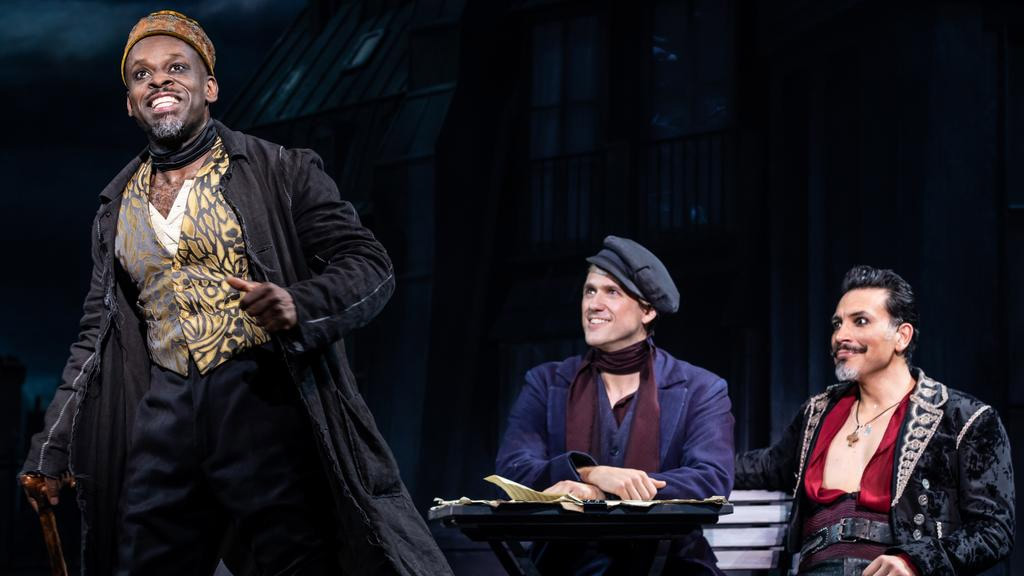 Sahr Ngaujah as Toulouse-Lautrec, Aaron Tveit as Christian and Ricky Rojas as Santiago in Moulin Rouge, which was staged in New York when COVID-19 hit.
Moulin Rouge is due to resume in the Big Apple in June when Rojas decamps the quiet pace of life in Chinon for the pulse of New York, which he also calls a dream.
"New York is like the only city in the world that lives up to the hype you see in the movies," he said.
His "pretty" home town in Europe is the antidote to Manhattan's frenetic pace and the gruelling physical toll of performing and rehearsing constantly.
"It's a different way of life. Everything's much slower. It takes a lot of getting used to. You're forced to slow down, everything's pretty much shut on a Sunday."
A visit to his brother in the Hunter Valley, and his sister and parents in Melbourne could be on the cards late next year, when Moulin Rouge is slated to makes its Aussie debut in Melbourne.
Rojas, however, is content wherever he lives, as long as he can work his craft.
"I'm happy anywhere I go. I've been moving around my whole life.
"I'm so lucky and I know that because a lot of people go through life doing something that they don't enjoy but I'm very lucky to do what I like."