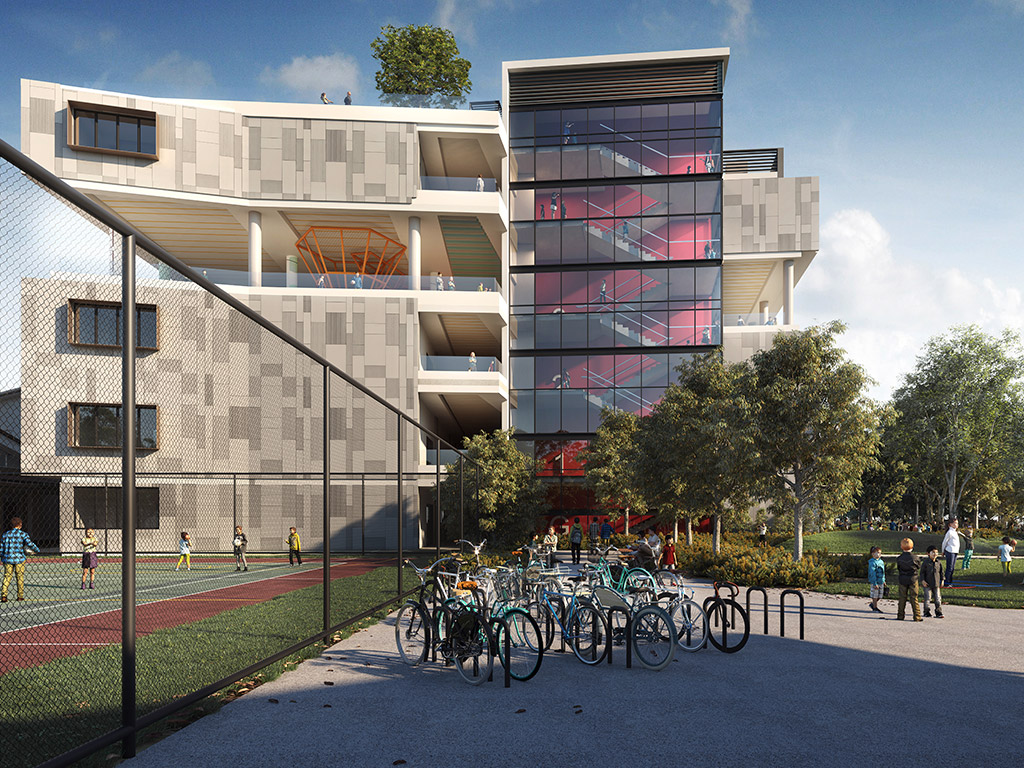 The Westmead Catholic Community was announced last year in response to the needs of the growing local community, including for more enrolment opportunities at Westmead's four outstanding Catholic schools. This project has now been placed on hold by one year as a result of the COVID-19 pandemic.
The decision to place a temporary hold on building work is so that there can be a comprehensive assessment of the long-term financial impact of the COVID-19 pandemic. This assessment will be undertaken within a broader review of major provisioning projects as part of Catholic Education Diocese of Parramatta (CEDP)'s ongoing commitment to strong financial stewardship.
Executive Director Greg Whitby said that CEDP will continue to support families in its schools who had been impacted by COVID-19. He said CEDP had received more than 2500 requests for financial assistance with school fees since the onset of the pandemic.
"The COVID-19 pandemic has had a significant impact on families in Western Sydney and the Blue Mountains," Greg said. "As our community would expect, supporting families will continue to be a priority."
"Like most organisations, we're closely monitoring the impact of the COVID-19 crisis on our communities and will adjust our plans accordingly."
The first phase of the Westmead Catholic Community project is the building of new Primary school facilities on the Darcy Road site. Subject to planning approval, these facilities are now set to open in 2024. Early works to support this phase of the project including a new three storey carpark and pedestrian access upgrades were recently approved by the Sydney Central City Planning Panel, and supported by the City of Parramatta Council.
The second phase of the Westmead Catholic Community project - new facilities at Catherine McAuley and Parramatta Marist and other complementary and community facilities - is a longer term program. At this stage, the one-year pause on the building of new primary school facilities on the Darcy Road site is not expected to have a major impact on the timelines for the redevelopment of the two adjoining secondary schools - Catherine McAuley Westmead and Parramatta Marist High School. Over time, students will be provided with contemporary learning opportunities from the adjacent health and education precincts. The new facilities are also expected to benefit the broader local community.