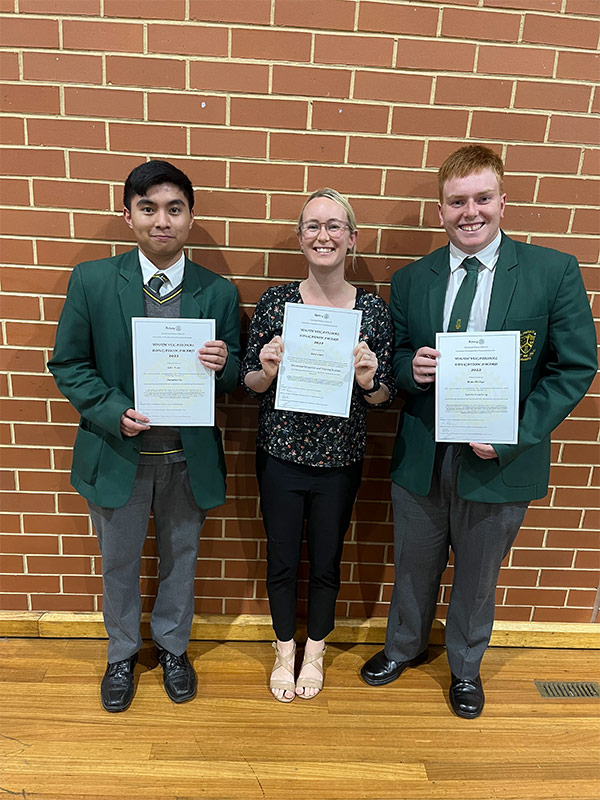 Congratulations to our two students John and Blake who received the Youth Vocational Education Award for outstanding work in their vocational studies.
Blake received his award for Sports Coaching where he showed a strong aptitude in preparing and conducting excellent sports coaching sessions, while John's award was for excellence in Hospitality after demonstrating expertise in both the kitchen and beverage areas, and he always has a smile for his customers while preparing delicious coffees.
Ms Amy Lewis is the worthy recipient of the Vocational Education Teacher Excellence Award. Amy is a dedicated teacher who is an asset to the VET teaching team. Continuously finding engaging and relevant ways to educate her students, Amy brings enthusiasm and great commitment to her students.