The Parramatta Marist Old Boys provides all ex-students the opportunity to keep in touch and support the school community.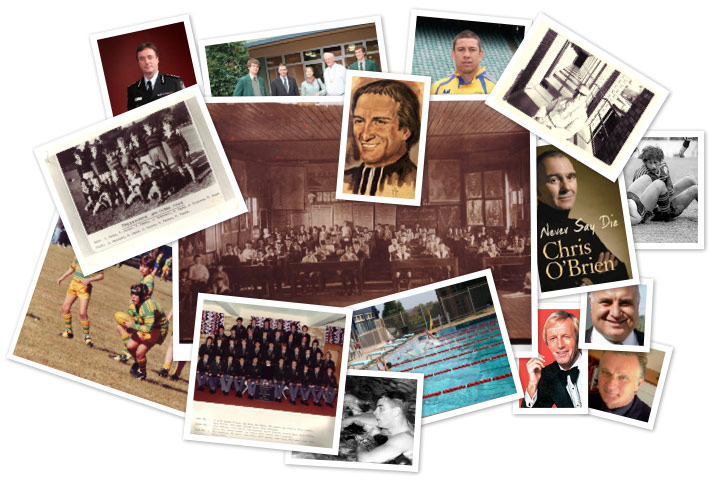 The Parramatta Marist Old Boys Union was founded in April 1926, after 325 old boys of the school gathered for a 'smoko concert'.
The reunion was so successful that they resolved to form a committee for social purposes and support the progress of the School. Almost £100 was raised on that evening for the proposed science room in the school. The first Old Boys Union President was Mr Andrew Creagh.
The Union continues to this day and holds an Annual Reunion Dinner in October and all funds raised go towards the archiving, preservation, framing and display of memorabilia within the school.
In 2016, the Old Boys Union established a tax deductible scholarship fund to greater fulfil its aims as an alumni organisation.
---
Notable alumni
Brian Tamberlin QC
Justice of the Federal Court of Australia (1994 - 2009). Prominent barrister, law commentator and alumnus of Harvard Law School.


Professor Michael Gracey AO
World-renowned paediatrician, expert in Indigenous health and former head of the International Paediatric Association (IPA).


Peter Arcadipane
Automotive Designer who designed the Mad Max Pursuit Special, CLS Mercedes and currently chief designer with Beijing Automotive Group (BAIC).


Jack Ferguson
Politician and former Deputy Premier of NSW (1976-1984).


Dan Mahoney
Politician and Member for Parramatta in the NSW state Parliament (1959-1976).


Fred Cahill MBE
Politician and Member for Young in the NSW state Parliament (1941-1959).


Pat Flaherty
Politician and Member for Granville in the NSW state Parliament (1962-1984).


Andrew Ziolkowski
Politician and Member for Parramatta in the NSW state Parliament (1991-1994).


George Thomas Ford
Politician, and Member of the NSW Legislative Council (1964–66).


Edward Fleming
Chief Commissioner of the City of Sydney (1928).


Cardinal Edward Clancy
Roman Catholic Archbishop of Sydney
(1983-2001).


Bernie McGann (1937 – 2013)
Australian jazz alto saxophonist.


Terry Wilkins
Musician and composer