Parramatta Marist High School is an all boys school in the Marist tradition, growing together in Faith, Learning and Wellbeing.
We are guided by our five pillars of: Family Spirit; Presence; Love of Work; Simplicity and; In the way of Mary. By being Christ centred through Marist eyes, we will foster life-long values, learning and skills that will set up our students for success when they leave us.
At Parramatta Marist High School, our broad range of curriculum options means that students can follow the traditional academic pathway as well as a vocational education possibility. Valuing our guiding motto "Fortio Ito", go forth with strength, our students will be prepared for that changing world.
Through our founding Marist charism, our goal is to be a school that our students to become good Christians and good citizens through mutual respect, partnership, healthy relationships and appreciation of all members of the community - staff, students, parents and parish.
Our education is characterised by faith and the Roman Catholic tradition engendering pride in offering excellence in the academic and vocational arena as well as in the pastoral care of all our students. Our belief is that our students learn best when they feel that they belong and that they matter. This informs our vision and our mission.
At Parramatta Marist High School, academic results are only one measure of achievement. As a Roman Catholic educational centre of learning, our goal is for each student to achieve beyond their potential. In offering a broad and balanced education, our students gain the confidence and the skills to develop their talents and strengths as emotionally intelligent leaders – young men who are able to think globally and act locally.
The incredible diversity of talent demonstrated in the achievements of our students is testament to the commitment they have to their studies, the dedication of their teachers and the support of their families.
Mark Pauschmann
Principal
---
Meet the leadership team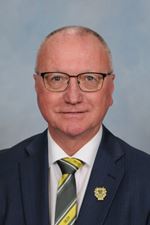 MARK PAUSCHMANN
Principal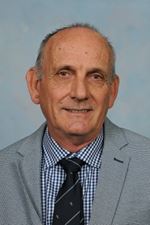 PETER STEPHENS
Assistant Principal
Wellbeing and Growth
ADAM HENDRY
Assistant Principal
Learning and Achievement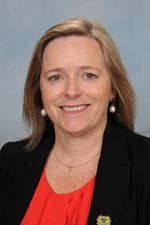 NICOLE DENNISS
Religious Education Coordinator
Faith and Mission