The spirituality at Parramatta Marist is based on the life, history and teachings of St Marcellin Champagnat.
As a school community we strive to ensure that all students leave our school as 'Men of Marist'. As a Marist School, we embrace an educational environment and develop a community with the following characteristics:
---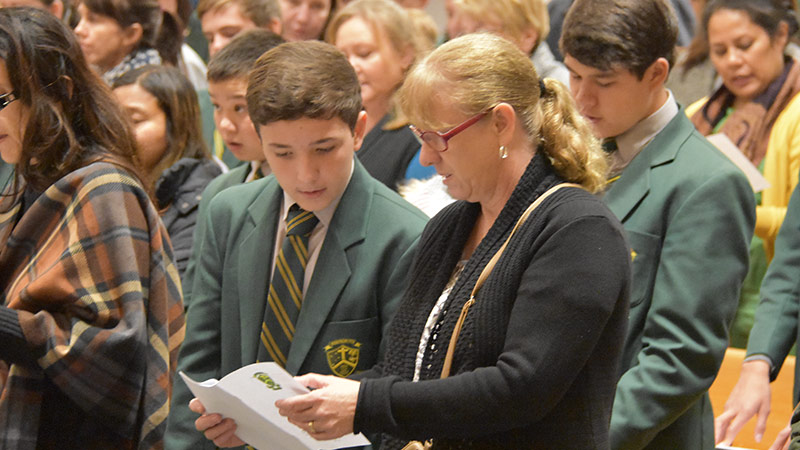 Family Spirit
Both the one who makes people holy and those who are made holy are of the same family. So Jesus is not ashamed to call them brothers and sisters (Hebrews 2:11)
At Parramatta Marist we relate to all members of our community as being part of our 'Marist Family'. There is a strong commitment to the development of mutual trust, forgiveness and reconciliation amongst all students. We recognise the diverse needs of the young men who attend our school, especially the vulnerable. Our BBQ for new families and various open evenings are examples of how we promote a strong sense of Family Spirit.
---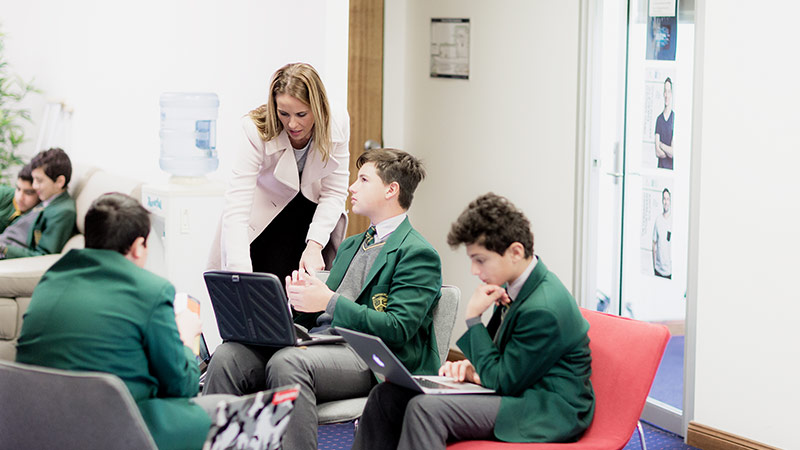 Presence
Dear children, let us not love with words or speech but with actions and in truth. This is how we know that we belong to the truth and how we set our hearts at rest in his presence (1John3:18-19)
At Parramatta Marist we believe that presence is essential in the development of a holistic education for our students. Our educational vision supports this Marist characteristic through the development of relationships. The relationships between teachers and students are extremely important and are built on care, trust, respect and responsibility. Teachers at Parramatta Marist take time to get to know their students and build a positive working environment. Often their presence extends beyond the classroom through school events and initiatives such as retreats, masses, carnivals and mentoring programs.
---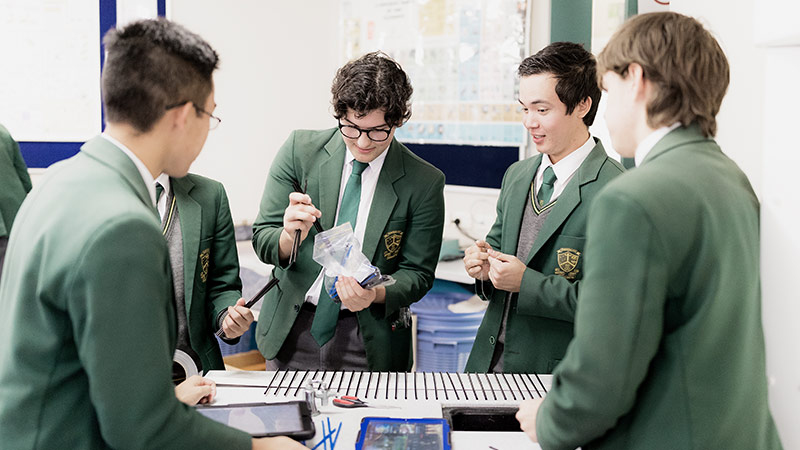 Love of Work
Therefore, my dear brothers and sisters, stand firm. Let nothing move you. Always give yourselves fully to the work of the Lord, because you know that your labour in the Lord is not in vain (1Cor 15:58)
The Marist Brothers follow the example of their Founder, St Marcellin Champagnat, who came from a hardworking rural background. Students at Parramatta Marist are set high expectations and it is through their hard work and the guidance of teachers that the school has been able to maintain the excellent academic results of the last decade. We strive to equip students with a strong sense of work ethic and commitment to their peers as these characteristics are the fundamental pillars of our innovative curriculum.
---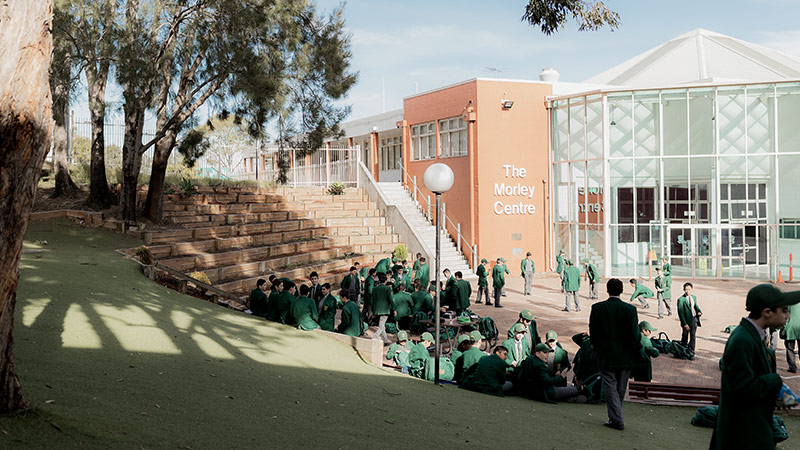 Simplicity
The simplicity of the just shall guide them (Proverbs 11:3)
At Parramatta Marist we believe it is the little things that make the greatest difference. We recognise that academic excellence is only one facet of a holistic education. Students are encouraged to be open, truthful and respectful to our school rules and procedures. Through the practice of simplicity our students achieve an integrated and balanced approach to life.
---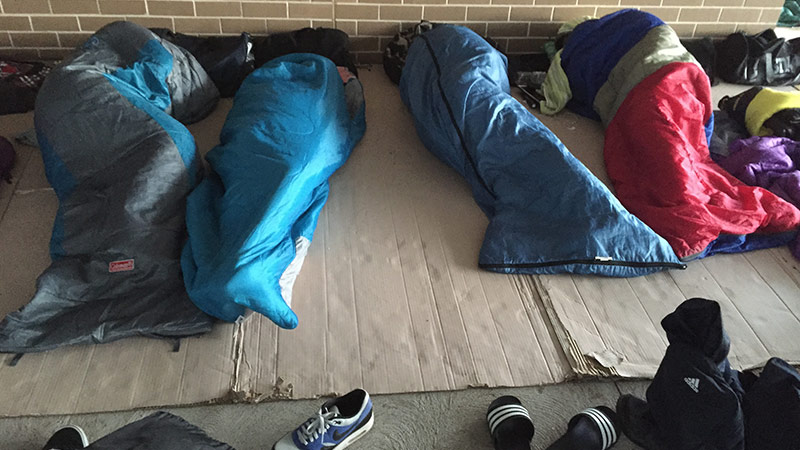 In The Way of Mary
And Mary said, "My soul magnifies the Lord" (Luke 1:46)
St Marcellin had a profound confidence in Mary, the Mother of Jesus, entrusting all his projects to her and looking to her for guidance and support. Our students are encouraged to seek guidance in Mary and reflect on how their actions can develop a deeper care and awareness for the wider community. Through social justice activities such as Vinnies Van, Winter Sleep Out and school fund raising for MAPS our students develop a greater sense of Mary within their lives.