At Parramatta Marist, Project Based Learning is an example of the innovative teaching practices we employ to engage students in their learning. It exercises and develops important '21st century skills', such as communication, collaboration and creative thinking.
Project Based Learning (PBL) differs from conventional school project work, where learning is teacher-centred and teacher-directed. In PBL, teachers are the facilitators of learning, not the fount of knowledge. PBL encourages students to think deeply and to stretch their thinking so that they have the opportunity to reach their potential.
Starting from Year 7, students learn syllabus content and skills across all the key learning areas (KLAs) but in a way that challenges them to work in teams, meet deadlines, present and justify their viewpoint (in written and verbal format) and to think creatively.
Many of our PBL subjects are integrated courses, meaning that two subjects are joined together to form a single course the students attend, whilst other courses remain separate. Within that structure, students take on an authentic challenge and are guided through a series of activities and benchmarks towards a concluding event.
There is never just one correct answer in the PBL approach. Instead, students are encouraged to propose a variety of credible responses to questions. The hope is that when students leave the school they will take with them a passion for discovery through life-long learning.
Education is not just about content coverage, but about the development of essential skills that will prepare our students for the post-school world.
---
Supporting project based learning
With the exception of Science, which requires dedicated facilities, most of our PBL courses are taught in double-sized classrooms with 2 teachers from different subject specialty areas and approximately 60 students.
Students also have access to 'anywhere, anytime' learning that is supported by a high-speed wireless network, 1:1 student to Mac laptop ratios and a learning support system maintained by the teaching staff.
No longer does learning start and stop when the bell rings and being away is not an acceptable excuse for not completing your tasks or not supporting your group.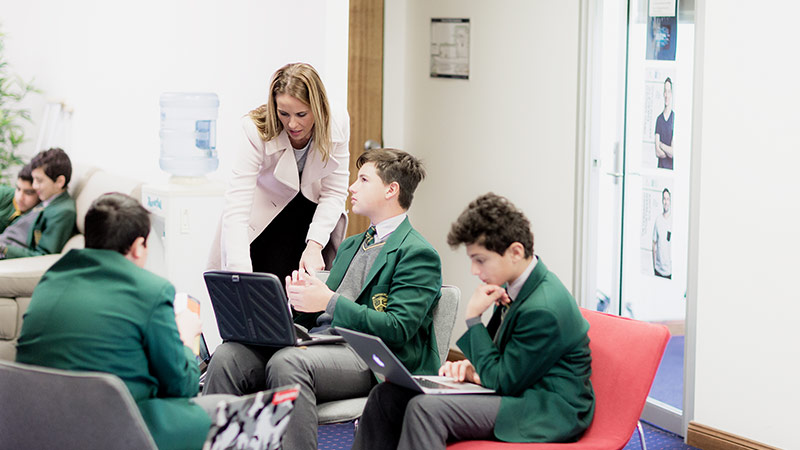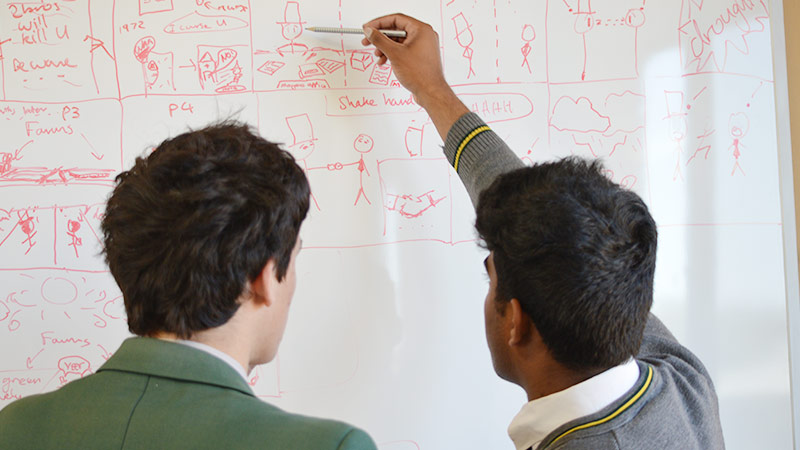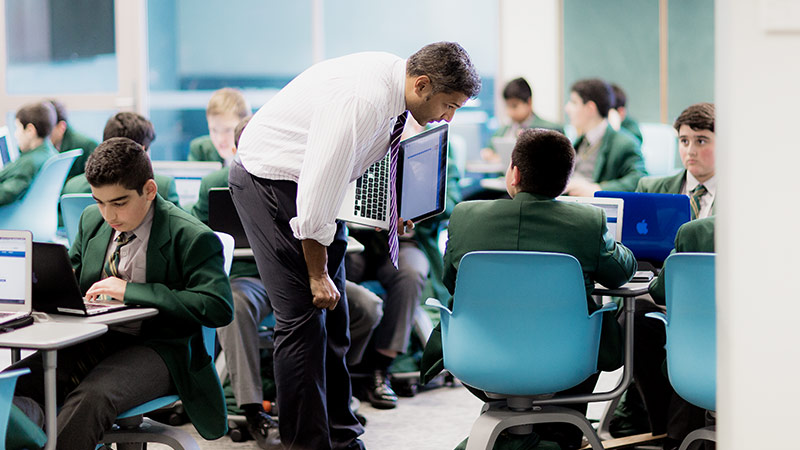 ---
Outcomes of the Program
The project based learning program implemented at Parramatta Marist has a strong focus on the development of 21st century skills. Students are exposed to a range of activities that attempt to develop and enhance these skills through informal and formal assessment.
Parramatta Marist has always has a strong academic record. It is ranked within the top 100 schools in the state but project-based learning produces results that go beyond simple test scores.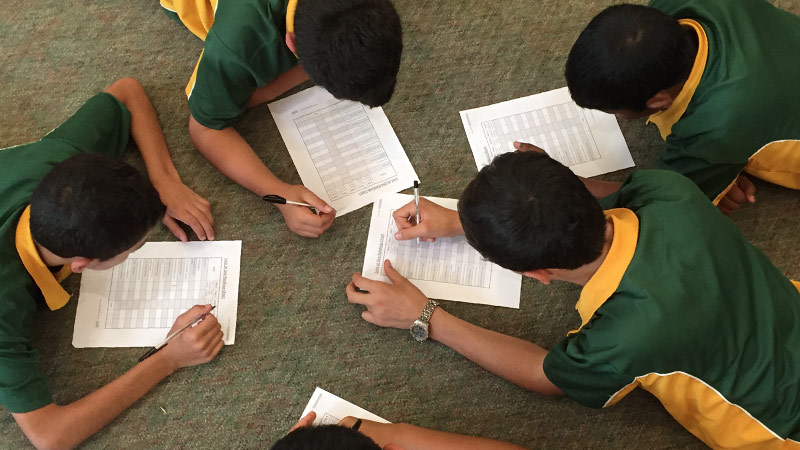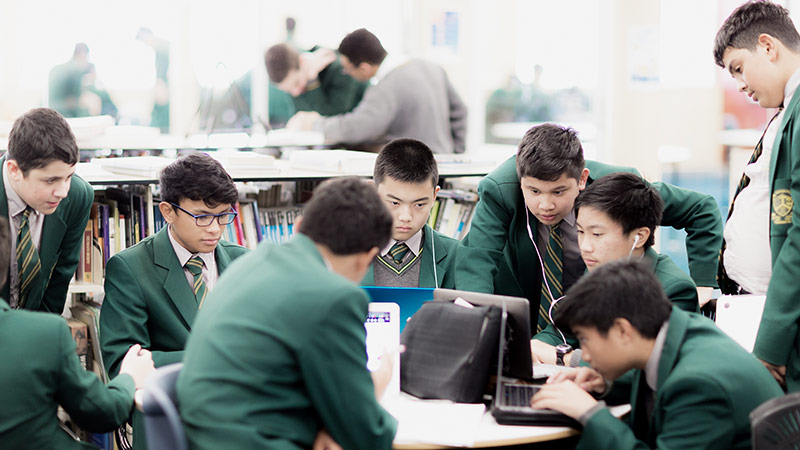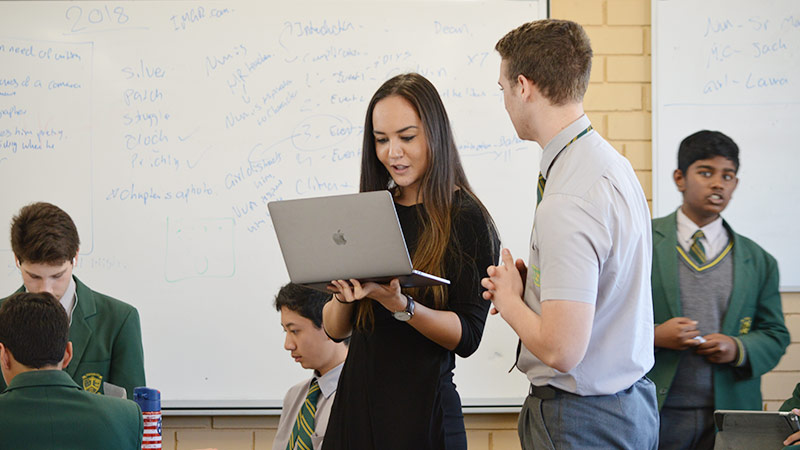 The outcomes for students in this program include:
Critical Thinking
These skills focus on a student's ability to think creatively and innovatively, analyse, synthesise, and apply information to new concepts.
Teamwork Skills
These skills focus on a student's ability to cooperate with other students and manage relationships appropriately in order to achieve a common goal.
ICT Skills
These skills focus on a student's ability to use a wide range of current technology with or without assistance.
Literacy Skills
These skills focus on a student's ability to deconstruct an understanding of how to complete a task, focusing on reading and writing.
Presentation Skills
These skills focus on a student's ability to present their projects to an audience in a confident manner using a wide range of resources to enhance the presentation.
Organisational Skills
These skills focus on a student's ability to meet deadlines by planning projects and setting and achieving goals.