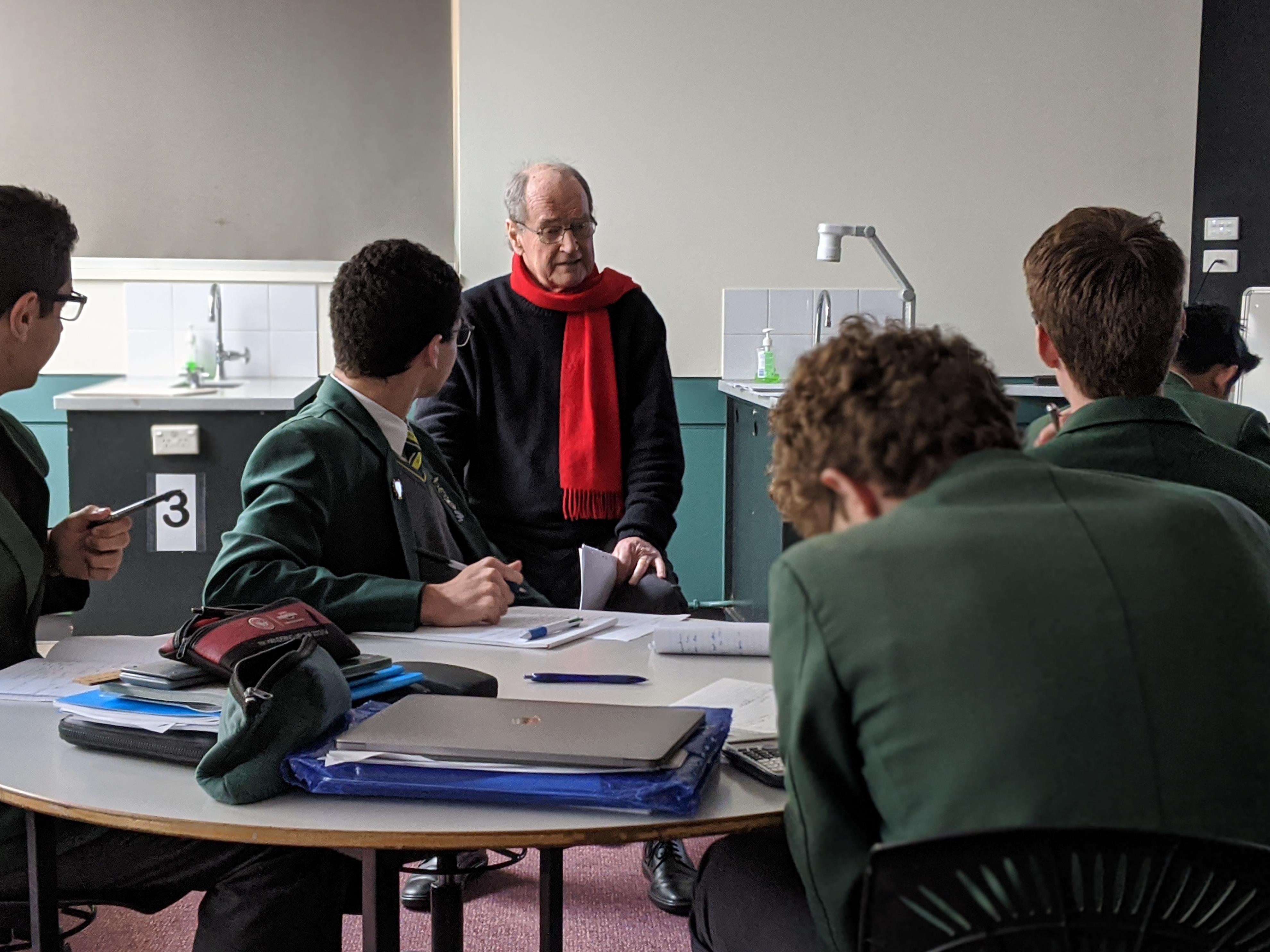 Our prayers go out to our beloved Physics and Mathematics teacher, Mr Marshal McMahon.


Mr McMahon is currently fighting cancer, which he has beaten before.


"Marsh" has enjoyed a long and illustrious career including his principalship at St Joseph's, Hunters Hill. Our staff and students know him as a man of deep faith and a dedicated Maristian with a work ethic that is legendary. Marshal is a true son of Saint Marcellin Champagnat and we pray that he returns to good health soon.


Fortior Ito, Mr McMahon.