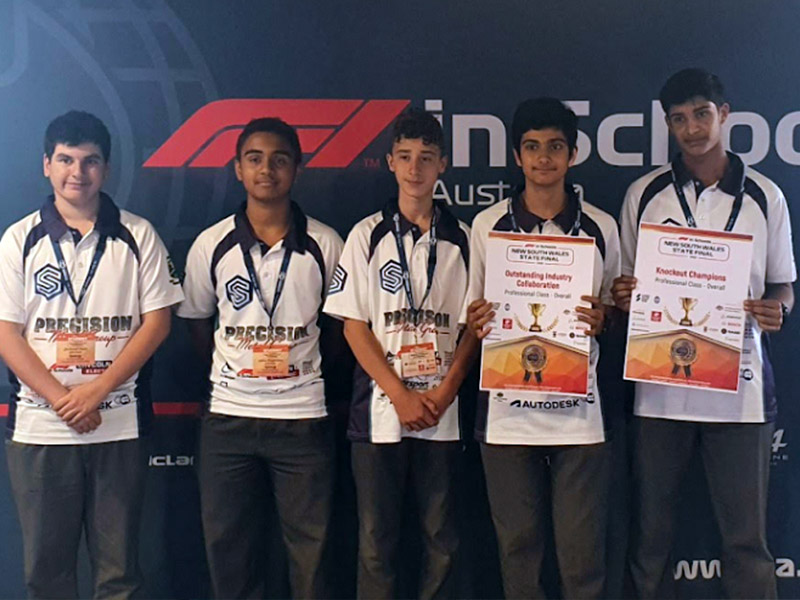 The F1 in Schools STEM Challenge is the world's foremost student competition for Science, Technology, Engineering and Mathematics.
Each year more than 17,000 schools in 51 nations take on the challenge of developing the world's fastest miniature F1 car. Mimicking the world of a Formula One team, groups of students have to follow a pathway of engineering and manufacturing disciplines: design, analyse, test, make and race. They are provided with access to real-world technology such as 3D CAD/CAM/CAE engineering design software and soon become proficient in areas such as Coding, Computational Fluid Dynamics, Finite Element Analysis.
This program also aims to develop skills in problem solving, project management, communication, presentation, teamwork, innovation, self-promotion, collaboration, marketing and entrepreneurialism.
Our Year 9 Team of Zach, Lahiru, Riley, Aidan & Jayden achieved 2nd in the State after battling through the knock out rounds and were also awarded Outstanding Industry Collaboration.
Well done team and to the dedicated teachers who supported them.