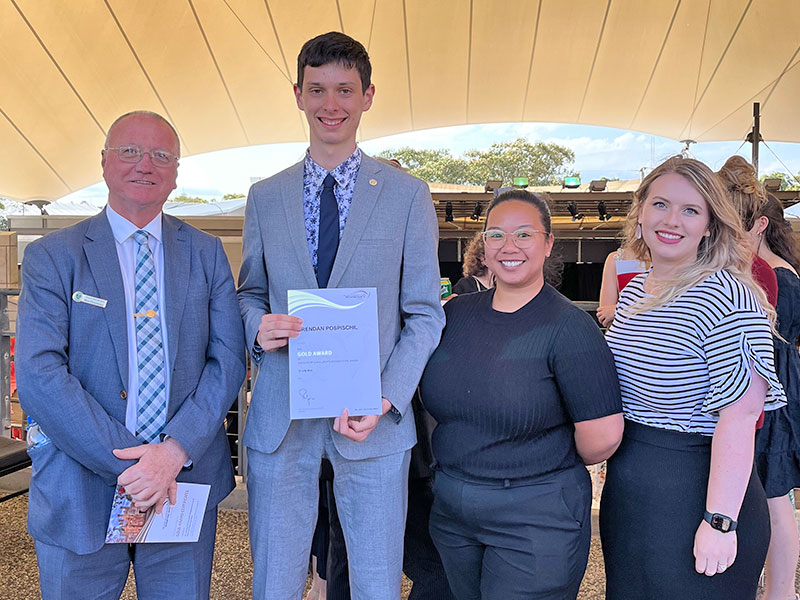 Congratulations to Class of 2022 student Brendan Pospischil who achieved the Gold Award in The Duke of Edinburgh program.
The Gold Award is the final level of The Duke of Edinburgh's International Award and is the result of Brendan's commitment to volunteering and persistence on the 18 month long journey.
Parramatta Marist staff Ms Christine Alimane (Duke of Ed Award Leader) and Ms Megan Paraskevas have supported Brendan wonderfully throughout his journey.
Her Excellency The Honourable Margaret Beazley AC KC, The Governor of NSW presented the award to Brendan at a ceremony in Olympic Park.