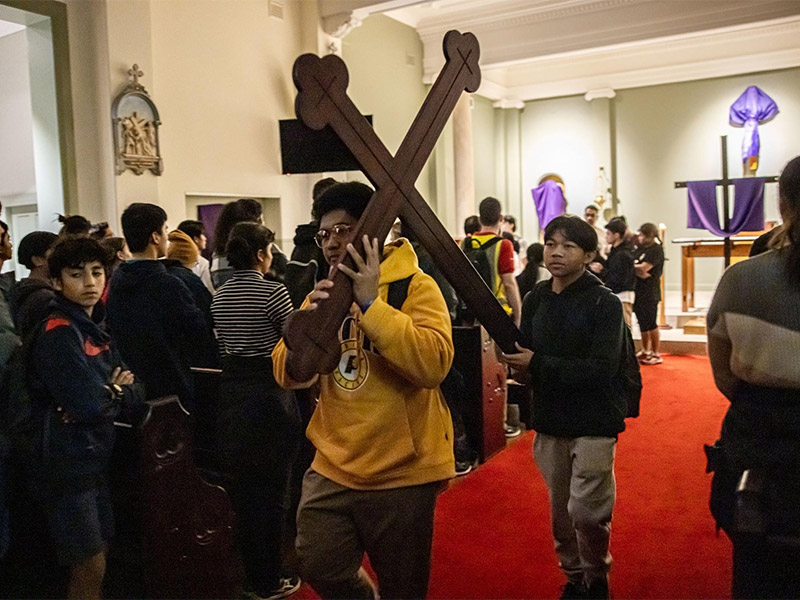 On Good Friday, students from Years 10 to 12 were given the opportunity to partake in the Diocese of Parramatta Good Friday Walk facilitated by the Catholic Youth Parramatta.
The overnight pilgrimage, from 10pm to 6am began at St Patrick's Church in Blacktown and ended at St Patrick's Cathedral in Parramatta, passing through the Parishes of Seven Hills, Toongabbie, Wentworthville and Harris Park.
This initiative promotes a renewed source of faith and unity by participating in a walk that reflected Sorrowful Mysteries of the Holy Rosary, which looks at the last steps Christ took before his crucifixion.
Students of Parramatta Marist, participated in the reenactment at Our Lady of Lourdes, Seven Hills parish by bringing in candles to represent Christ's light, whilst carrying the processional cross from St Oliver's Harris Park to the final stop of St Patrick's Cathedral, Parramatta. It was a faith filled and holy way to celebrate the Easter season.