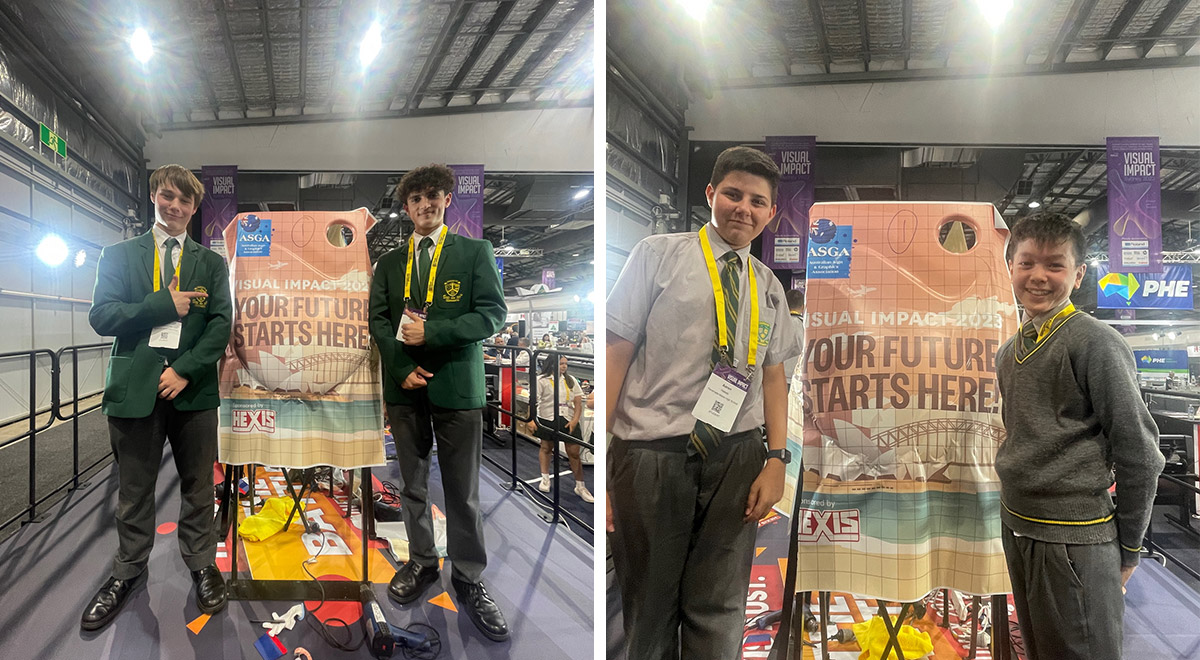 A select number of Parramatta Marist students attended the 2023 Visual Impact Expo at Sydney Showground with Dr Hendry.
They had the chance to explore the world of print, sign, display, label and packaging industry with over 120 exhibitors showcasing their latest technologies.
Four of our students got hands on and competed in a heat wrapping challenge which they placed first in their category!
A very worthwhile experience for our young men interested in this field of work.