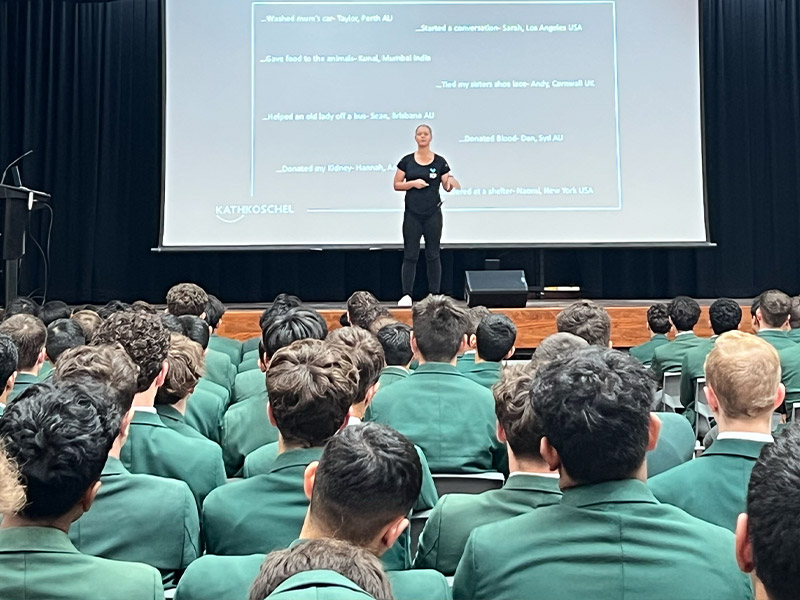 Today, students from Years 10, 11 and 12 attended a talk by Kindness Factory Founder, Kath Koschel.
Kath shared her incredible story of courage, hope and adversity which has become a global kindness movement, touching the lives of hundreds of thousands of people from all walks of life.
We thank Kath for providing this insightful talk to our young men!