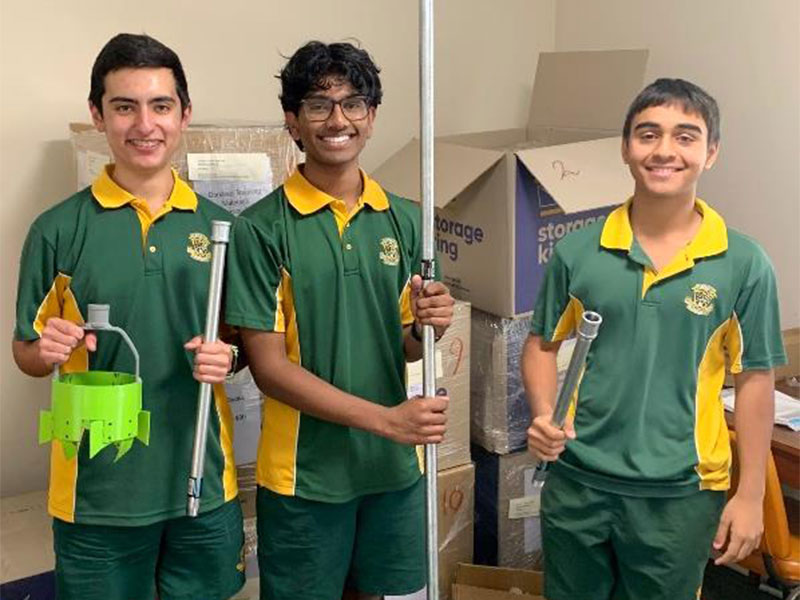 Welding by Precision Metals & Cargo packed and assembled by Lehiru, Gevin and Anthony PMH Students.
Thank you to Old Boy Jason Elias and his Precision Metal Group for always being there to lend a hand to his old school.
This time, he has fabricated some augers for our fellow Marist School, St Joseph's, Mabiri in Bougainville.
We will send them along with the next consignment of books and reconditioned computers.
Thanks to the Year 10 and 11 boys for their support and helping Br Chris Wills.
Thank you too to the school for raising significant funds to pay for the return bus fares for the students/boarders of St Joseph's who had to evacuate (back to their homes) following the eruption of the local Volcano, Mt Bagana (image from Br Dominic).
Adam Hendry (Asst Principal, Parramatta Marist High in Sydney)